Digatron – an innovator within the battery industry for more than 50 years with advanced turn-key solutions for battery testing partners with DSA – a specialist for last 40 years in innovative communication solutions for automotive electronics. Both Aachen(Germany) based companies have now jointly designed a solution for end-of-line testing for lithium battery production. Together, their expertise brings the best of both worlds to improve the production quality of the lithium battery modules & packs, establishing one-stop solution for end of line testing.Specialist teams from Digatron and DSA with proven engineering knowledge & skills came together to make battery testing and diagnostic most efficient & safe, ensuring sustainability of lithium batteries. They have developed a modular end-of-line test solution where the customer selects pre-defined test regime modules as per their requirement. Battery EOL tester supports the entire workflow of EOL testing by offering customized communication & testing solutions including electrical test, leakage test, BMS configuration etc.
The solution designed by Digatron and DSA fulfills the current standard functionalities required by the market and can also be extended to meet customer-specific needs. Both companies can draw on their many years of relevant industry expertise in the field of battery testing and diagnosis and offer a complete solution from a single source with the Battery EOL Tester.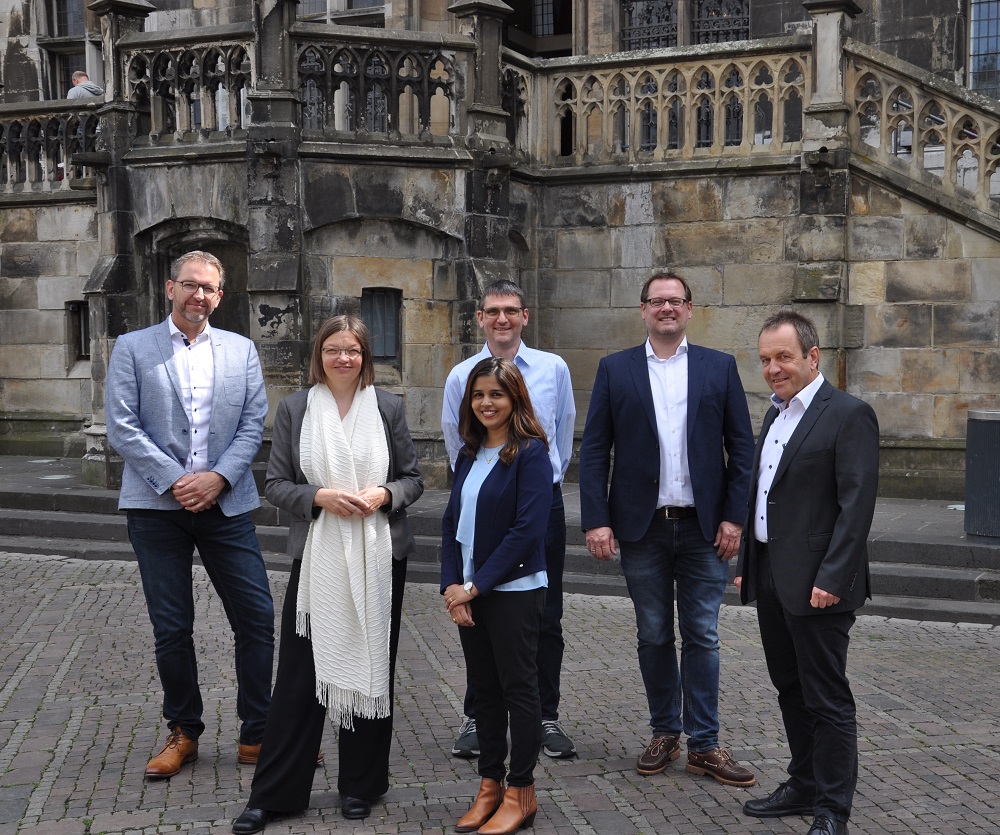 "For us, electromobility represents an interesting growing market segment and we are pleased to have gained an experienced partner from the automotive industry in DSA," says Digatron's Friedrich Grupe, VP Product Management. Michael Kohlhaas from DSA added, "The growing market of electric mobility means that car manufacturers and suppliers are faced with the task of identifying and integrating high-performance systems for high-voltage battery testing. We are confident that with the test system developed together with Digatron, we can offer a solution that is optimally tailored to the requirements of our customers."
Link to the product page on Digatron's Website: Battery EOL Tester.
Link to the product page on DSA's Website: PRODIS.TrueBattery: Testing and Commissioning of High-Voltage Batteries.

About Digatron

Digatron is an international group of companies with headquarters in Aachen (Germany), with global manufacturing facilities in USA, China, India & Italy. Considered as the electronic innovators within the battery industry, Digatron's purpose has always been energizing the battery world with advanced turn-key power electronic solutions.
Since over half a century, the company has grown continuously and have become the recognized partner of the leading battery and automotive industry internationally. Digatron offers equipment, systems and devices for the production, testing and development of power storage and batteries of any technology such as lithium, lead, NiMH, NaS and of any size, from a single cell, 12 V starter battery to the 800kW lithium module of an electric vehicle.
Press contact
Digatron Power Electronics GmbH
Snehal Kshirsagar
+49 241 168 090
marketing@digatron.de
About DSA
For 40 years DSA Daten-und Systemtechnik GmbH has been developing innovative diagnostic solutions for vehicle electronics. As a long-standing automotive expert and market leader, the company supplies modular software and hardware solutions for the entire life cycle of vehicles. The portfolio includes systems for communication and testing of electrical and electronics, for flashing and coding of control units and for the evaluation of statistical data. DSA's core competence lies in the development of innovative solutions that enable vehicle manufacturers and service providers to meet the demanding quality standards of the industry, optimize process times and make production processes leaner and more flexible.
DSA is represented at the most important automotive locations worldwide and has subsidiaries in China, USA, Italy, Brazil, India and Mexico. DSA currently employs a total of 500 people. The headquarters of the company is in Aachen.
Press contact
DSA Daten-und Systemtechnik GmbH
Lydia Konnegen
+49 2408/94 92-0
Lydia.Konnegen@dsa.de